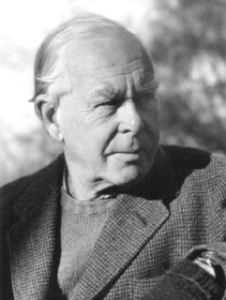 Born: Feb 26, 1907 in London, England
Died: Sep 2, 1990 (at age 83) in Skye, Scotland
Nationality: British
Fields: Psychology
Famous For: Attachment Theory
John Bowlby is best known to many as the father of the attachment theory. He was a British psychoanalyst, psychiatrist, and psychologist who developed a keen interest in early childhood and child development. Bowlby spent his career attempting to explain how children are born with a natural instinct to form attachments with others, more or less as a survival tactic.
Early Life
Edward Bowlby was born in London on February 26, 1907, into an upper-middle class family with five siblings. His parents held the belief that too much attention would spoil a child and his mother therefore spent only one hour a day with him, and later sent him to boarding school at the age of seven. He later described this experience, together with the departure of his beloved nanny who was his primary caregiver, as very traumatic.
Consequently, John Bowlby became sensitive to children's suffering which drove him to study psychology at Trinity College in Cambridge, medicine at University College Hospital, and psychiatry at Maudsley Hospital. In 1937, he became a qualified psychoanalyst and worked as a Lieutenant Colonel in the Royal Army Medical Corps that same year.
The following year he married Ursula Longstaff with whom he would have four children. Bowlby continued working in medicine after the war and became a mental health consultant for the World Health Organization in 1950.
Bowlby's Career
John Bowlby had worked extensively with children and subsequently became interested in how children formed bonds with primary caregivers and the importance of this attachment to child development. This interest might have been augmented further by his study of how children were affected by separation from their parents and family during the war.
In 1949, Bowlby was commissioned by the WHO to write a report on the mental health of homeless children in Europe after the war. Two years later, his influential report "Maternal Care and Mental Health" was published. It was during the writing of this report that he gathered empirical evidence to support the inferences therein.
His conclusion was clear-cut; that an intimate relationship with a mother (or a substitute) was necessary for a child to enjoy childhood gratification. John Bowlby further explained that lack of such a relationship may result in perpetual mental health deficits. This report consequently attracted its own fair share of controversies, disapprovals and endorsements.
Bowlby has researched and written extensively on maternal deprivation, the attachment theory, ethology and evolutionary concepts, the attachment and loss trilogy, and a biography of Darwin which was his last literary work.
Bowlby's Attachment Theory
John Bowlby's legacy revolves around his research on child development and the attachment theory. This interdisciplinary concept has had tremendous contribution to child care, parenting, psychology and education; both out of sources looking to extend his research, as well as critics of his work.
During the publication of "Maternal Care and Mental Health", Bowlby explains that he had not yet formed a theory, rather the evidence summarized in the report questioned the traditional theories at the time. It is out of this that he formulated a new proposition supported by science and logic.
Death
Bowlby died in 1990 in Isle of Skye, Scotland. He was 83.