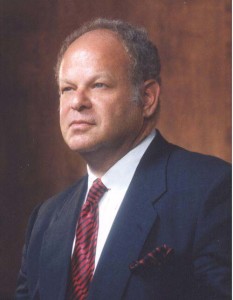 Born: Aug 12, 1942 in Albany, NY
Nationality: American
Fields: Psychology
Famous For: Learned helplessness
Martin E.P. Seligman is an American psychologist, author, and educator. He is a highly celebrated and honored psychologist who has made remarkable breakthroughs in the discipline. He is known for his best-selling publications, numerous prestigious awards and holding the position of president of the American Psychology Association. Seligman has clearly contributed a great deal to both science and practice.
Early Years
Martin Seligman was born in Albany, New York, on August 12, 1942. He attended a public school and later joined the Albany Academy. After graduating high school, he joined Princeton University where he received a bachelor's degree in philosophy 1964, graduating Summa Cum Laud. Seligman later joined the University of Pennsylvania and in 1967, he earned a Ph.D. in psychology.
Seligman's Career
Seligman's career as a psychologist commenced as an assistant professor at the Cornell University in Ithaca, New York. He then moved to the University of Pennsylvania, proceeding with his career as an associate professor and later, a professor of psychology. While at the University of Pennsylvania, Martin Seligman continued research and began his work in redefining how the mental illness of depression was seen by psychiatry and psychology.
He also began researching the theory of learned helplessness, leading him to a series of significant breakthroughs especially in the prevention and treatment of depression. His research on pessimism, depression, and helplessness would later transform into new ideas about optimism, and further give birth to a notable branch in the psychology field.
Seligman became the Director of Clinical Training Program of the Psychology Department at the University of Pennsylvania in 1980. He remained in this position for a period of 14 years, during which he received the award for "Distinguished Practitioner" by the National Academics of Practice. He is also the recipient of the coveted Pennsylvania Psychological Association's award for "Distinguished Contributions to Science and Practice."
Later Career Years
While campaigning for American Psychological Association's (APA) presidency in 1995, Seligman had a very significant incident while having a conversation with his daughter, Nikki. Seligman explains how his daughter sternly reminded him of how she had managed to control her whining since she had vowed to give up the behavior on her fifth birthday and challenged her father to "stop being a grouch." This gave Seligman insight and instead of focusing on pessimism, he started focusing on optimism in his research.
After becoming the president of APA, Seligman chose positive psychology as his central theme for his term. According to him, we should not focus on what ails us but instead concentrate on what makes us happy and fulfilled. Today, Martin Seligman holds the position of the director at the University of Pennsylvania's Positive Psychology Center.
Contributions to Psychology
Seligman is often referred to as the, "father of modern positive psychology." Humanist thinkers such as Abraham Maslow and Carl Rogers have always used Seligman's theories to further the growth of positive psychology over the last two decades. Additionally, he was ranked as the 31st most influential and eminent psychologists of the 20th century. He has also been ranked as the 13th most often cited psychologist especially in introductory psychology textbooks.
Seligman has so far published about 20 books and 200 articles on personality and motivation. Some of his best-known books include Learned Optimism, The Optimistic Child, What You Can Change and What You Can't, and Authentic Happiness. Seligman is also accredited for the creation of the Masters of Applied Positive Psychology program at the University of Pennsylvania.