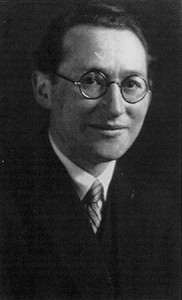 Born: Sep 9, 1890 in Mogilno, County of Mogilno, Province of Posen
Died: Feb 12, 1947 (at age 56) in Newtonville, MA
Nationality: German-American
Fields: Psychology
Famous For: Founder of social psychology
Known as the father of social psychology, Kurt Lewin was famous for his field theory of behavior. He exposed the world to the significance of an entire discipline – group dynamics and action research.
Early Years
Kurt Lewin was born on September 9, 1890, in Poland to a middle-class Jewish family. At the age of 15, he moved to Berlin. He studied in Germany at Frieburg, Munich, and Berlin, and received his doctorate degree from the University of Berlin in 1914. From there, he worked as a lecturer at the Psychological Institute of Berlin and gave lectures and seminars on psychology and philosophy subjects.
Early Career
In 1933, after serving in the German Army during World War I, he moved to the United States. His prolific writing drew the attention of Stanford University, and he took the position of lecturer at the University of Iowa, where he worked until 1944.
In 1945, he founded and became director of the Research Center for Group Dynamics at the Massachusetts Institute of Technology, Cambridge. In 1944, Kurt established the Commission on Community Interrelations (CCI). He also lectured on minority problems and intergroup relations, which made him quite popular.
Contribution to Psychology
Kurt Lewin made defining contributions to a number of fields. Lewin's pioneering work involved utilizing scientific methods and experimentation to understand social behavior. Unlike most of the other philosophers of that time, Lewin conducted many action field research studies to get a better understanding of social problems.
According to Lewin's field theory, behavior is derived from a totality of coexisting factors that make up the dynamic field, which means that human interactions are dependent on the people involved as well as their surrounding environment.
His most influential theory was his model of the change process in the human systems. He introduced the concepts of driving forces, restraining forces, and equilibrium. The Lewin, Lippitt and White Study is probably Lewin's best-known work. The study demonstrated that democratic leadership was superior to authoritarian.
More Lewin Ideas
Lewin is well known for his term "life space" and was committed to applying psychology to the problems of society. He emphasized the explanation of human behavior in terms of the forces and tensions that move us to action. Lewin stated that psychology cannot be explained with a single construct, such as association, gestalt or instinct.
Instead, he said, a variety of constructs has to be co-related in a logical precise manner. He devoted his last years of his life to research on group dynamics, believing that groups alter the individual behavior of their constituents. Lewin's group dynamics has been utilized in areas such as educational facilities, industrial settings and communities.
Personal Life
In 1917, Kurt married Maria Landsberg, a school teacher. The marriage lasted for ten years, and in 1929, Kurt married Gertrud Weiss.
Kurt Lewin has written more than 80 articles and eight books. He was also known as a political activist, and he became heavily involved in the socialist's and women's rights movements. He died in 1947. Since his death, many of his unfinished papers are published by his colleagues.