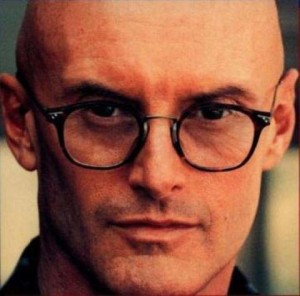 Born: Jan 31, 1949 in Oklahoma City, OK
Nationality: American
Fields: Developmental psychology
Famous For: Integral Theory
Ken Wilber is an esteemed American author who has written over 30 books, one audiobook, and has had approximately 10 books written about him. He can best be described as a man with firm ideologies, many talents, and a compelling opinion.
In 1998, Wilber founded the Integral Institute which has become the epitome of his career. He has also delved into public speaking and has lectured extensively about the many topics he has written about.
Wilber's Early Years
Ken Wilber was born Kenneth Earl Wilber II on January 31, 1949, in Oklahoma City, OK. At the age of 18, he enrolled at Duke University as a premedical student and later completed a bachelor's and master's degree. Following his inspiration by Eastern Literature and philosophy, he embarked on writing and completed his first book, Spectrum of Consciousness, in 1973.
It was not until 1977 that he finally got it accepted and published. In the course of his writing, Wilber studied broadly about science, consciousness, and mysticism which became the domain of his career.
Wilber married Terry Killam in 1983. In an unfortunate turn of events, his wife was diagnosed with breast cancer and he put his writing on hold to attend to her. After her death in 1989, Wilber wrote about their marriage in his 1991 book, Grace and Grit.
Wilber's Work and Career
Ken Wilber is best known for books like A Brief History of Everything, Integral Psychology and his 1000-page masterpiece, Sex, Ecology, Spirituality. The Integral Institute has also become a think-tank for people looking to study integral theory and practice. Using integral theory, Wilber attempts to incorporate the various fields of knowledge into a single model of understanding.
In his writing about mysticism, philosophy, ecology, psychology and spiritual evolution, Ken Wilber maintains that his core canon is truth. He explains that if everyone and every field of knowledge concentrated on right and truth, then they would all find a common ground and one point of integration.
Wilber's Theories
Wilber's theories are extensive to say the least, but among his most fundamental ones are Holons and AQAL. Holon is a term that was first coined by author Arthur Koestler, which Wilber promoted strongly. This ideology explained that every concept and entity existed both as an autonomous unit and also a part of another whole. In his book Sex, Ecology, Spirituality: The Spirit of Evolution, he goes further to explain that holons must maintain their completeness if they are to continue existing.
The biggest portion of Ken Wilber's work is dedicated to his study of the four quadrants in what is dubbed AQAL (All Quadrants All Levels). He explains the integration of each characteristic; Intentional (I), behavioral (it), cultural (we), and social (its). In simple terms, these are the dimensions of the human consciousness and how each exists independently as well as a part of a whole.
Current Work
The launch of Sex, Ecology, Spirituality in 1999 and the start of the Integral institute were the highlights of his career. From 2005, Ken Wilber concentrated on local and online outreach programs such as the Integral Spiritual Center, Integral Education Network, and Integral Training.
In 2012, he joined the International Simultaneous Policy Organization as an advisory board member; an organization that seeks to globally unite the voices of people in solving planetary crises.