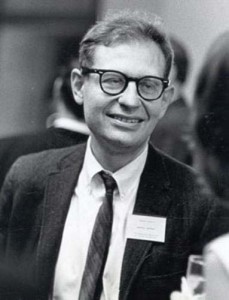 Born: Oct 25, 1927 in Bronxville, NY
Died: Jan 19, 1987 (at age 59) in Winthrop, MA
Nationality: American
Fields: Psychology
Famous For: Stages of Moral Development
Lawrence Kohlberg is the distinguished psychologist known for developing the theory about the various stages of moral development. He chose moral development as his main area of focus despite the fact that it was a rare subject of research and study at the time. However, this area of interest led to the creation of an entirely new field of psychology known as moral development.
Birth and Early Years
Lawrence was born into a wealthy family in Bronxville, New York, on October 25, 1927. During his childhood, he attended the Andover Academy in Massachusetts. He was a sailor during the Second World War where he helped smuggle Jews out of Palestine.
Kohlberg joined the University of Chicago in 1948. Due to his exceedingly high admission test scores, he was excused from several required courses and managed to receive his bachelor's degree in a single year. While completing his graduate work at the University of Chicago, Kohlberg gained interest in Piaget's theory of development.
He completed his graduate work and received a Ph.D. in psychology in 1958. His dissertation was based on his research into moral choices adolescent boys make and this is what led to a life devoted to the exploration of ethical and moral development among the youth.
Kohlberg tied the knot with Lucy Stigberg in 1955. They has two sons together.
Kohlberg's Career
Kohlberg became part of the Yale University staff in 1959 when he was appointed assistant professor of psychology. He returned to the University of Chicago three years later as an assistant professor. He worked there for the next six years as the director of child psychology training program and associate professor. In 1968, Kohlberg became a professor at Harvard University. While at Harvard, he helped found the Cluster School and the Center for Moral Education.
Contribution to Psychology
Lawrence Kohlberg's main contribution to psychology was his stages of moral development. He expanded upon and modified Jean Piaget's work to form a theory that clearly explained the development of moral reasoning. He was able to identify six stages of moral development. He was of the opinion that correct moral reasoning was the key factor in moral decision making. He also believed that people progress through these stages the same way they progress through stages of cognitive development.
Kohlberg's theory had three levels and six stages. Level one was labeled "preconventional morality" and the first stage included obedience and punishment while the second stage included individualism and exchange.
The second level in Kohlberg's theory was named "conventional morality." The first stage of this level – stage 3 – was based on interpersonal relationships while the other stage in this level dealt with maintaining social order.
Thirdly, "postconventional morality" was the third level and it included social contract and individual rights in the fifth stage and universal principles for the sixth stage.
Later Life and Death
Lawrence Kohlberg was listed as the 30th most eminent psychologist of the 20th Century. He was also the recipient of the APA Distinguished Scientific Contributions Award.
Kohlberg passed away in 1987. It is believed that he committed suicide after a long battle with depression and symptoms he got from a tropical parasite he contracted in Belize. He mysteriously disappeared from the hospital on the January 19, 1987. His car was found parked at the end of a street in Winthrop, Massachusetts, a couple of weeks later and his body was later found in a tidal marsh.